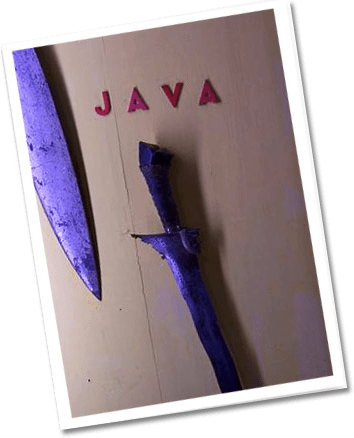 One of the best experiences I had while visiting Castine was meeting Kenny Eaton of Eaton's Boatyard. I'd been told by others around town that Kenny was Castine's premier storyteller, so I was anxious to meet him. When I did, he was friendly and enthusiastic, and even took my husband and me out onto the Penobscot in a lobster boat so that I might get a feel for the sea that was such a part of the culture of the town. It was Kenny who told me the waters there were too deep for decent fishing, and that Maeve and Moira's father, Jack Leahy, would probably be a lobsterman or boat builder instead of a fisherman—my original intent. The deep waters are what made Castine the ideal spot for the Merchant Marines ship, The State of Maine, to dock there permanently. He said there were guidelines about when to get your boats out of the water for the season, what was safe, and he warned that storms had the power to sneak up on you very quickly.
Later, I visited a small museum called the Wilson Museum and found a Javanese keris on display in one of the cases. Ironic? Just par for the course with this book.
I'd previously learned, through the Wilson Museum's online bulletin, about the Ghost of Castine, so I was eager to visit Fort George to see the spot where the drummer boy's spirit was said to have fled. I was disappointed. Fort George was a ball field for the most part. I'm not sure the little-boy ghost gets a lot of peace.
As I walked through town, I visited other places like The Breeze, a dockside eatery, and of course the lighthouse. Dyce Head Lighthouse wasn't as isolated as I'd hoped it would be, but the setting held promise: rocky cliffs; evidence of fierce winds in the way the tree branches grew long on the far side of the sea and were mere nubs on the other; a ground covered with bark and pebbles and grass and weed. Though the lighthouse had been defunct for years, a keeper's house abutting it had been occupied for all but a brief period,during which time a fire destroyed some of the house and a reconstruction took place. Luckily, this timeframe coincided with the events of the story. Dyce Head Lighthouse was relit in 2008 and is once again a functional lighthouse in Castine.
You can learn more about the charming seaside town of Castine, Maine HERE. I highly recommend a visit.
• Javanese mysticism and the keris
• Alvilda
• Castine, Maine
• Rome, Italy